Is Fatback in a DJ competition? Of course! Didn't realize we were competition level DJs? Well neither did we but when the opportunity to rock the Howard Theater comes along you say yes!
So get off you asses and come out tomorrow and show some love as we take it to the big time in the Red Bull Thre3style DJ Battle. Mayer Hawthorne is headlining the event so it should be a blast.
Wednesday May 30th
7:00pm
Howard Theater
620 T Street NW
Oh and it's free!!!!!!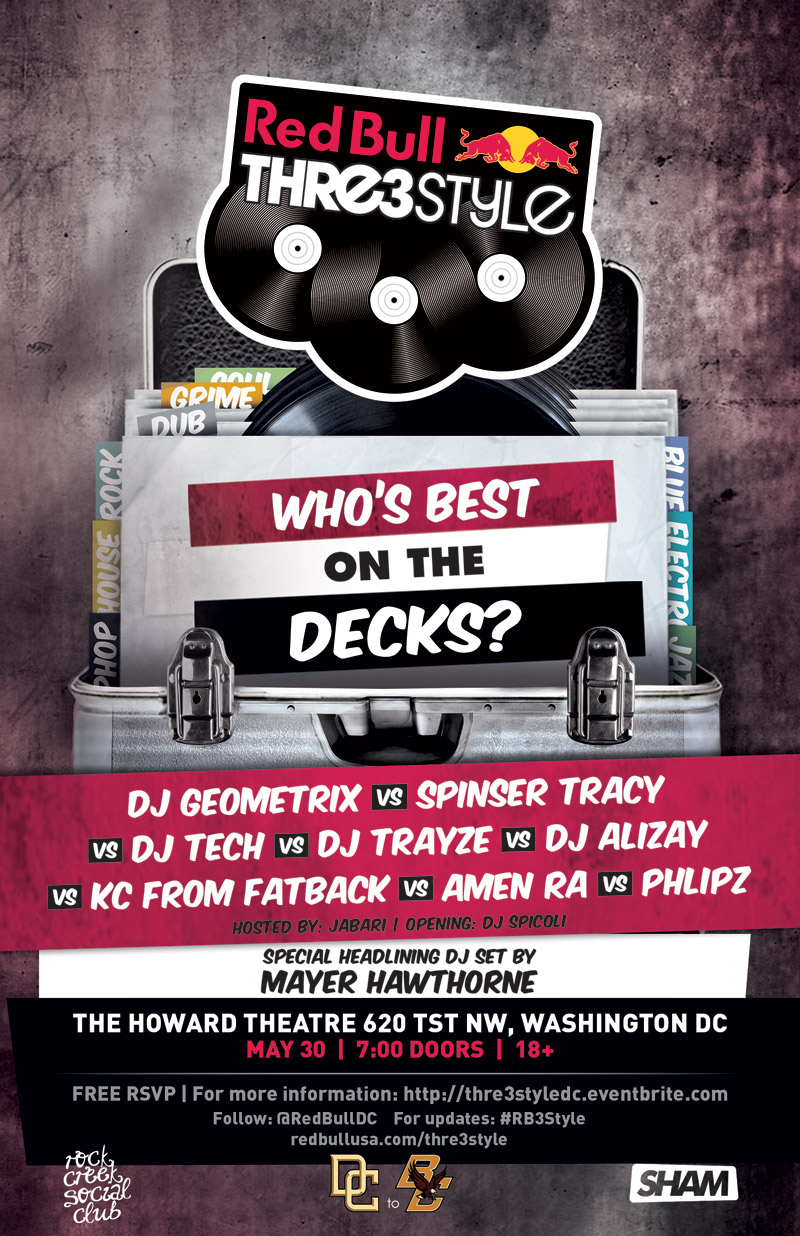 Tickets here
http://thehowardtheatre.com/show/2012/05/30/red-bull-thre3style/